About US:
The Frankfort-Elberta Area School District is located in Frankfort, Michigan in Benzie County and is nestled on the shores of Lake Michigan, 45 miles west of Traverse City. The school population for the 2014-2015 school year was 475 students, eager to learn. Educators are dedicated and caring and always look out for the student's best interest. MEAP and standardized test scores are consistently above state and region averages.

Read More....
Students and Staff
would like to thank
the community for
their support on the
Bond Vote!
Great changes are
coming to our district!

Need help creating a
Parent Account?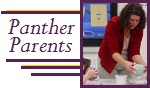 2014 District AER Letter
2014 District AER Report

2014 HS AER Letter
2014 HS AER Report

2014 ELE AER Letter
2014 ELE AER Report